Sugarland Farmhouse
Sugarland Farmhouse Airbnb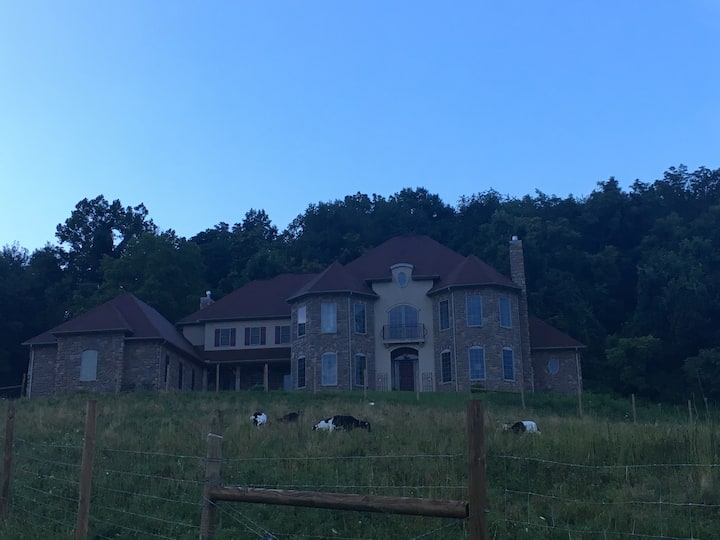 About this space
Sugarland Farm was built as a large family home in 2011 and is a stunning 5,700-square-foot French country home situated on 12.5 acres. This Airbnb is only 12 minutes from the interstate and approximately 15 minutes to the WVU Health Sciences Center campus and Football Stadium. The farm on the property has goats and chickens to watch as you enjoy the peaceful countryside. The farm is at the end of a 1/2 mile of gravel road and beyond the farm are hundreds of acres of mountainside.
The space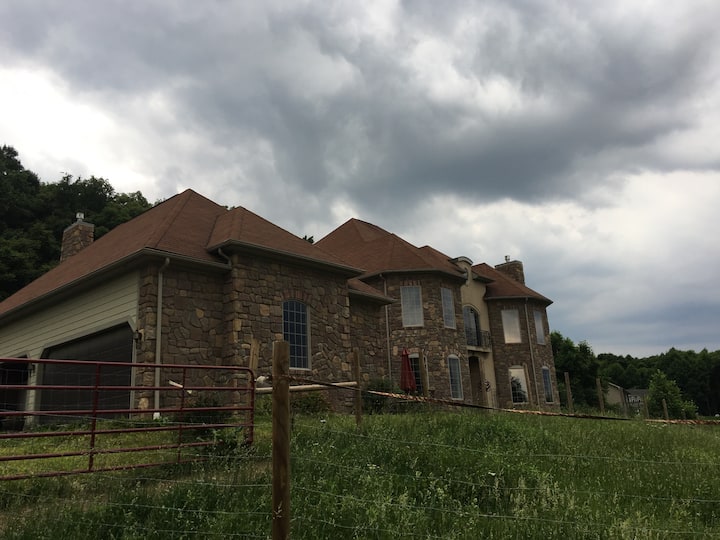 This comfortable home can fit over 16 people, featuring 6 bedrooms, 9 beds, and 5.5 bathrooms.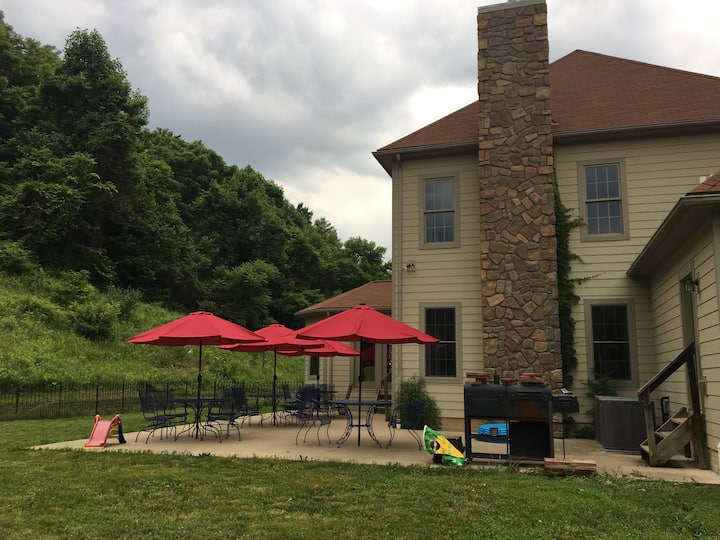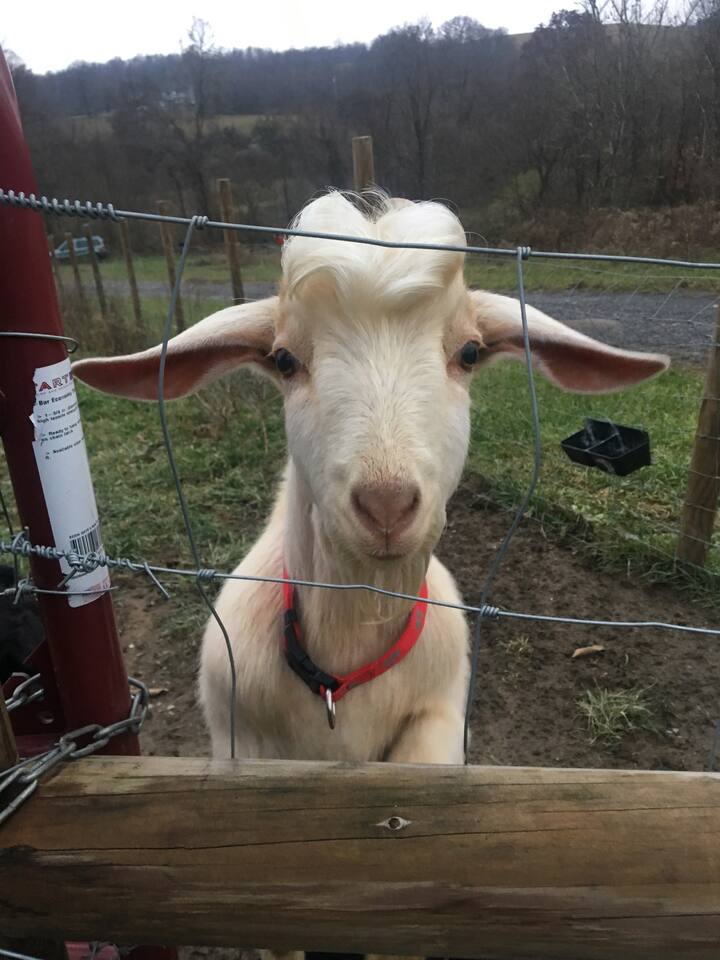 Outside of the house, there is a catch pond down over the hill from the driveway where you may see frogs and tadpoles. Blackberries, raspberries, paw paws, and many many wildflowers grow on the land and can be picked by tenants as they desire. There is a swing set with a slide and sandbox for the children to enjoy.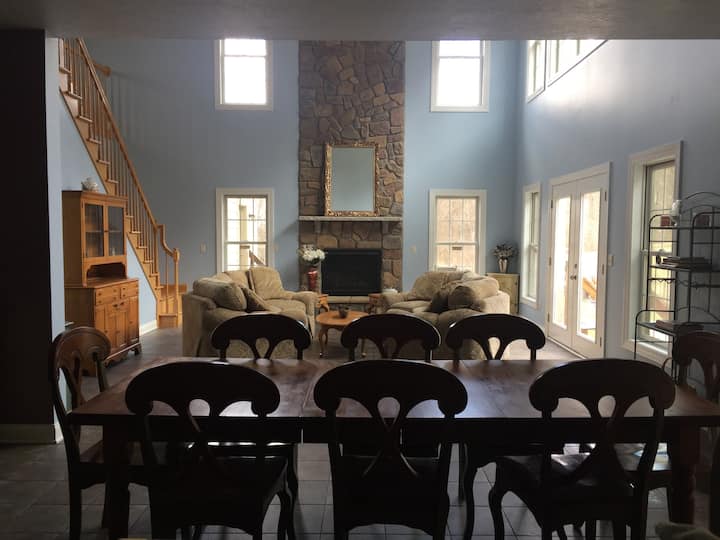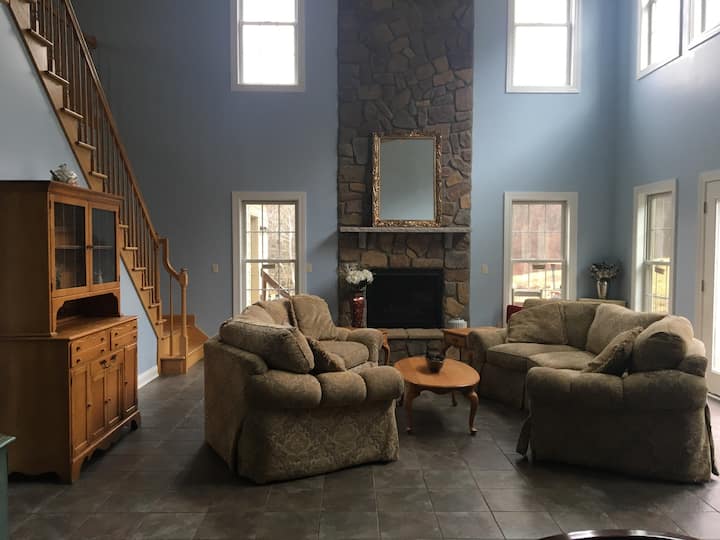 This house is the perfect place to take in Almost Heaven and enjoy dinners outside or nights by the fire pit with friends or family.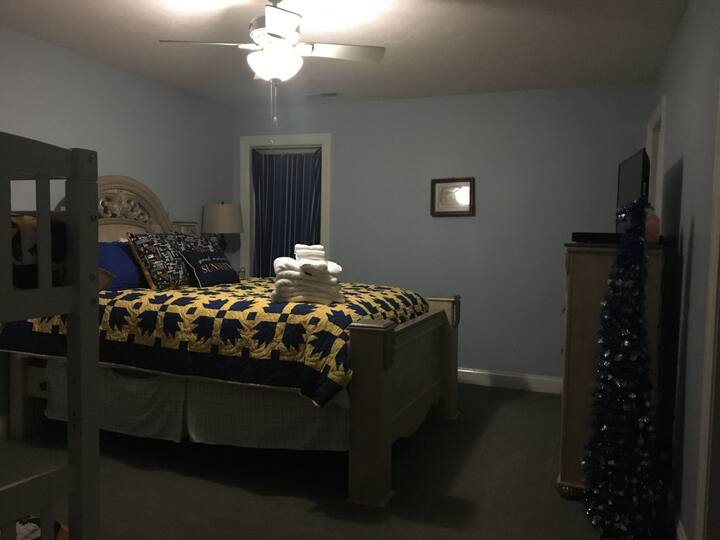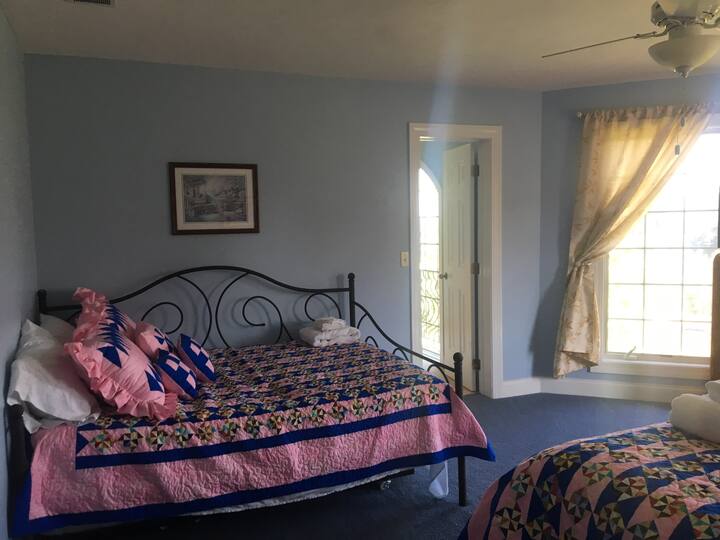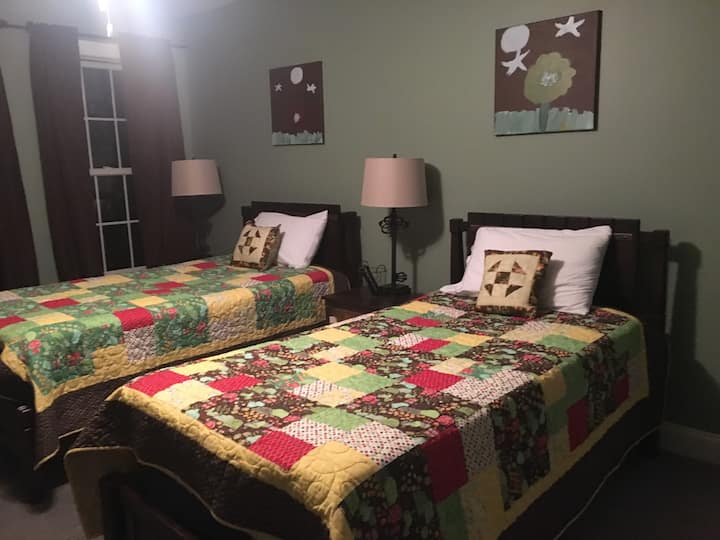 Guest access
Guests have access to the entire house with laundry, a patio, and there is a rough fire pit. Guests can use the main two stories of the house but not the basement since it is reserved for storage and farm use.
Other things to note
Morgantown is home to WVU sporting events and many arts events. It has been ranked one of the best small cities. We are relatively close to activities like white water rafting. At night at Sugarland, you will hear owls, frogs, and other wildlife. The goats and chickens are maintained by the owners but farm eggs may be available with advance notice.
To book this Airbnb or learn more about the property, check out the listing
here
.